We are the first Tour Operator committed with the initiative
This campaign aims to raise awareness towards a responsible tourism towards Costa Rica's wild life
Swiss Travel has allied with the Ministry of Enviroment and Energy (MINAE in Spanish) and with the Costa Rican Institute of Tourism (ICT in Spanish) in the launch of the campaign #StopAnimalSelfies, that aims to raise awareness of the negative impact of selfies and photography that show direct contact with wild life.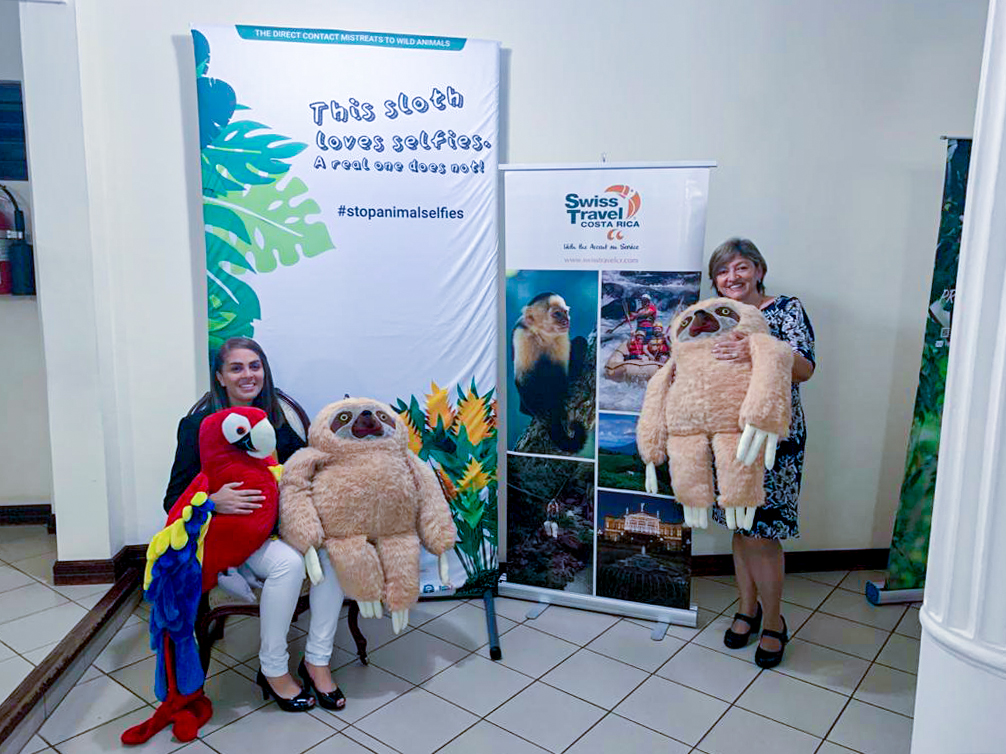 This campaign was launched recently at the Ministry of Foreign Relations, along with other allies committed with the protection of Costa Rica's wild life.
Costa Rica has 5% of the world's biodiversity; however, unsafe tourism practices like taking pictures with wild animals are harming this biodiversity.
Studies have shown that these practices are animal cruelty, and have great risks like, animal attacks and disease transmission.
To join #StopAnimalSelfies campaign, follow these easy steps:
Take a selfie or photograph with a toy animal.
Post your photo with the caption "I don't harm wild animals for a selfie", followed by hashtag #StopAnimalSelfies.